Welcome to Siber+Siber!
We're Switzerland's number one address for nature's most beautiful creations for 54 years:
Mineral specimens from worldwide sources, decorative rock objects, gemstones, rough stones, fossils, tumbled stones, meteorites and lapidary equipment.
Not surprisingly, we carry one of the best selections of Swiss quartz specimens, including the much coveted gwindels. You will also find exceptional pink fluorites and other mineral species. In addition, we also have a wide range of polished Swiss rocks on offer.
Our main store is located in Aathal between Uster and Wetzikon (30 mins from Zurich). We also have a store in downtown Zurich.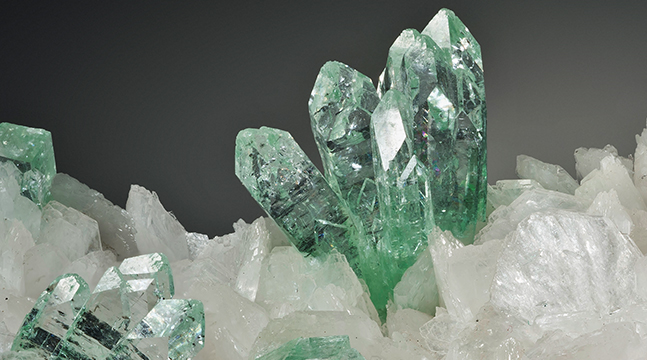 Webshop
Parts of our inventory are online to browse!
Latest additions: August 2018.
web shop
News
See what's happening in our stores, what's new and exciting
current news
Inventory
See why our selection is the largest and most varied in Switzerland. Click below to see an overview of our inventory.
our inventory